Log Cabin 4m X 3m Fast Track Log Cabin
Log Cabin Model: 7053-4030-28-5S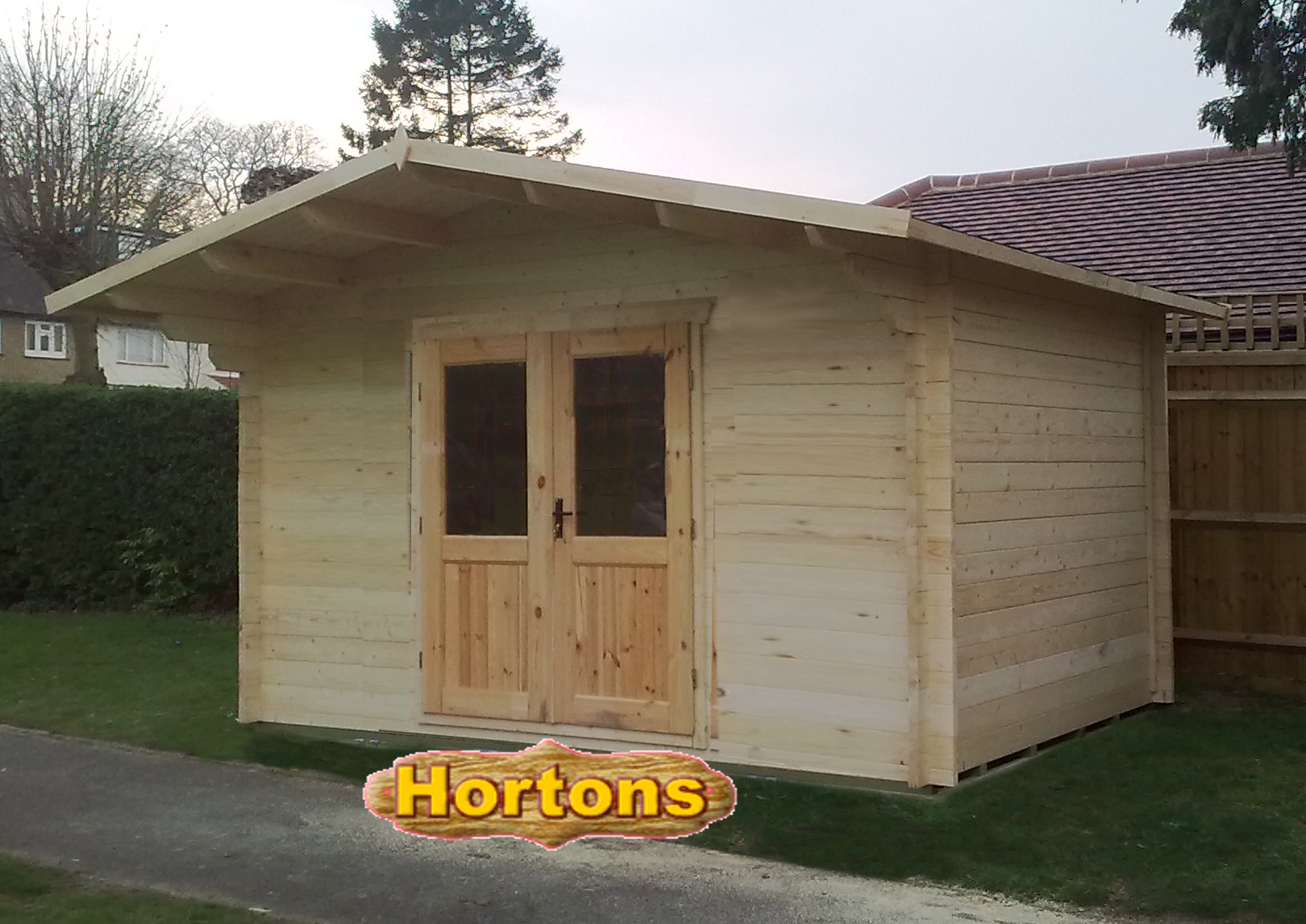 Click images For Enlarged View
Available Now For £3,265.37
Log Cabin 4x3m Southampton

This log cabin has 28mm tongue and groove interlocking logs

Log cabin width: 4m, not including any roof overhangs
Log cabin depth: 3m, not including any roof overhangs
Ridge height (gable roof): 2.5m, it is therefore compliant with plannings laws governing outbuildings within 1m of the boundary
Eaves Wall Height- 2.1m
Front Roof Canopy- 0m
Roof and floor boards - 19mm solid wood T&G boards (not sheet material)
All of our log cabins of our cabins (excluding 28mm wall log thickness) are double glazed as standard

Also Included With This Log Cabin

Single glazed single windows 980x710mm : 1
Single glazed double doors, half glazed 1855x1565mm : 1
Interlocking corner joints have double rebated and lapped connections for a weather-tight finish, far superior to a chamfered corner joint
Tanolised floor bearers :
Insulation kits available for all year round use
Tanalised floor bearers spaced every 400mm thus providing a very strong floor

Extra Information & options

Roof shingles, felt or Fixings
Veranda
Windows and doors are fully finished and pre-glazed at the factory using silicon sealant and internal beading
We are open 7 days a week for immediate advice should you require, whilst building on a weekend for instance
All of our cabins are made to order, ensuring you have a cabin fresh off the production line rather than old stock stored for months in all conditions
All of the timbers used in our log cabins are solid boards, not finger jointed
Our log cabins are measured log end to log excluding any roof canopies or overhangs
Need advice? Call us on 01403 888222 for helpful and free advice

Initially designed as a storage cabin, it still has plenty of glass for a light interior so you can see what your storing! No reason, of course, why it couldn't be used for other purposes. Whichever use you find for it, there's no denying that it looks a lot nicer than a shed!