Log Cabin 10.2 X 7m Childrens Nursery Cabin
Log Cabin Model: 9179-10270-4545-35s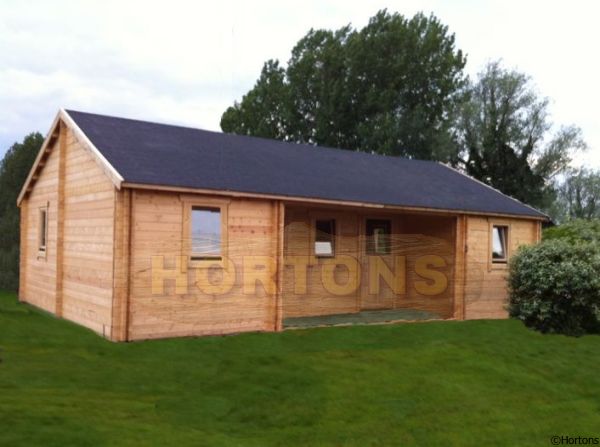 Click images For Enlarged View
Available Now For £45,572.47
10.2m x 7m Childrens Day Care Nursery Log Cabin

Log Cabin Specifications

Wall log thickness : 45 mm
10.2m overall width
7m overall depth including integral verandah / porch area
Minimum base width required : 10.0 m
Minimum base depth required : 6.80 m
Wall height : 2.3 m
Ridge height : 3.8 m
T&G roof board thickness : 19 mm
T&G floor board thickness : 28mm supported by bearers every 400mm
Insulated roof
Insulated floor
Insulated walls

Also included with this Nursery cabin

9 x House quality, tilt & turn, multipoint locking, double glazed single windows with safety glass (1230x710mm)
1 x House quality, multipoint locking, double glazed entrance door which is half glazed with safety glass (2125x1060mm)
2 x Fully boarded single doors (2125x1060mm)
Tanalised floor bearers : included
Internal partitioning : supplied as shown on plans
Roof shingles (choice of colurs and shapes)
Covered verandah area providing shelter or shade

This log cabins measures 10.2m wide x 7.0m deep and is split into 1 large room which is ideal for the main teaching area and 2 further smaller rooms which are ideal for office areas / WC areas / quiet room areas / etc.

All of the doors are wide enough for wheelchair access.

There is insulation within the roof, walls and floor which is ideal for all year round use, but we can upgrade this to comply with the U values required for a habitable building (ie the same as a modern new build house).