Log Cabin Lugarde Flat Roof Log Cabin Vermont 3m X 4m
Log Cabin Model: BV06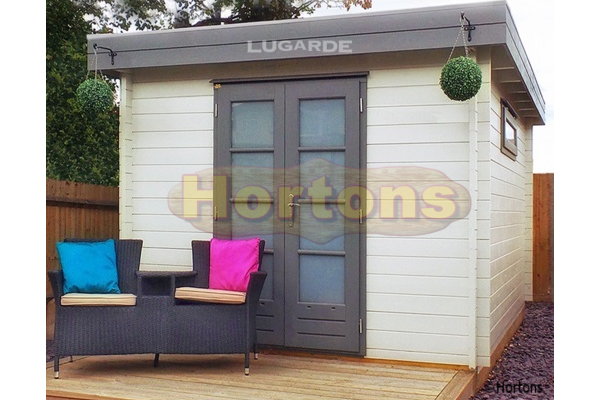 Click images For Enlarged View
Available Now For £3,850.00
Vermont Log Cabin

All Lugarde models are delivered with double glazed windows and doors

Pressure treated floor bearers

Chrome or brass metalwork

Wall thickness: 44mm
Cabin width: 3m
Cabin depth: 4m
Front wall height: 2.5m
Rear wall height: 2.22m
Double glazed double door with frosted glass: MG02H
Double glazed high level side window with frosted glass: MG50
EPDM* roof included

View installation videos for this summer house -

click here

*EPDM is a type of synthetic rubber, perfect for covering all kinds of roof, including flat or pitched from small to very large roofs. EPDM is used due to its durability and flexibility. It comes in large sheets for a seamless roof, therefore it is more weatherproof.